Welcome to the second week of our project!
In this video we would like to address some questions that have arisen from you, give some detailed descriptions of what the next steps are and explain the task for the end of this week.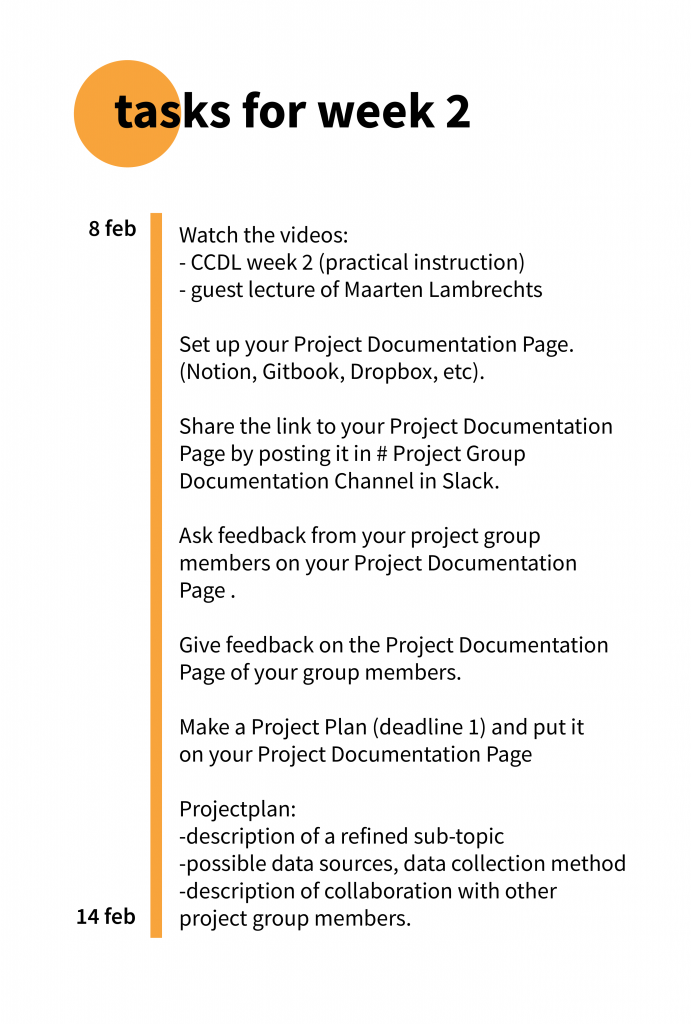 Examples of project documentation page:
https://paper.dropbox.com/doc/Project-Documentation-Page–BEKyveuuv~2nBVv56XmXxhRpAg-69JiZsc24afpiFrsvMpvw
https://eva-janssen2.gitbook.io/ccdl-eva-janssen/week-1
Dropbox Paper: https://paper.dropbox.com/
Notion: https://www.notion.so/product
Gitbook: https://www.gitbook.com/
This week's guest: Maarten Lambrechts!
You can find the slides of Maarten's presentation here:
http://slides.com/maartenzam/cc-datalit
Here is a great interview with Maarten about the work he did for the Worldbank:
https://medium.com/nightingale/visualizing-the-sustainable-development-goals-5f3b1469f13b